10W 36D Square Surface Spotlight
1.045.000 VNĐ
Wattage: 10W
Beam angle: 36D
Dimension: 78*78*90mm
Color: White
Material: Aluminium Diecasting
LED Chip: Luminus
CCT: 3000K/ 4000K
CRI: 97
IP: 44
Driver: On-Off
Average lifetime: >25000h
Voltage: 220- 240VAC
Product Description
When planning to decorate your home, do you have a solution to highlight the space with lighting and accessories? 10W 36D square surface spotlight will help you transform your everyday living space into more soulful and stylish.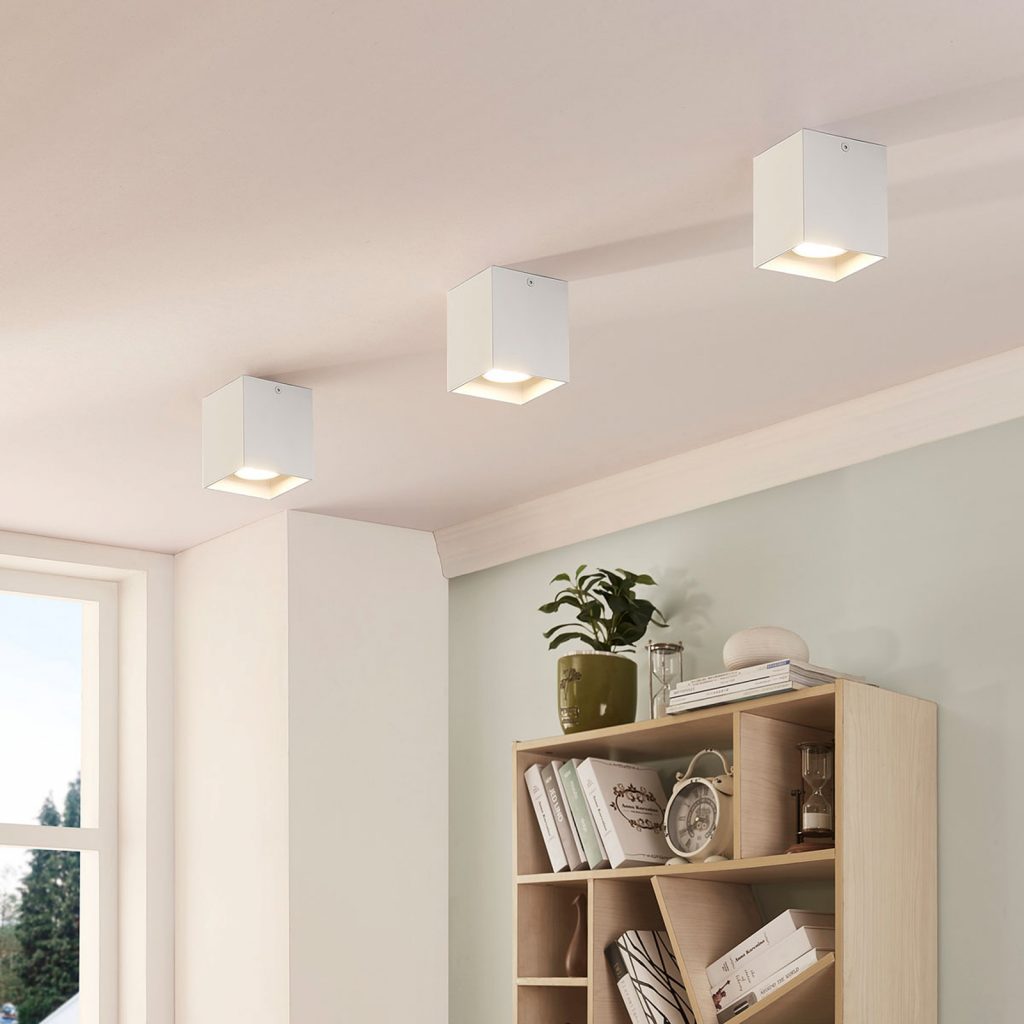 1. Features of 10W 36D square surface spotlight
With the main "mission" of decorating and lighting the interior and exterior, the square surface spotlights have both exterior design and unique lighting. Overall, you will see that your ceiling when highlighted becomes modern and innovative, creating the impression of youthfulness and fashion.
2. Advantages of 10W square surface spotlights
Safe for eyes: light emitted from LEDs, limiting infrared and UV rays. In addition, the light is soft and well diffused, without causing a blinding sensation to the viewer.

Durable material: Die-cast aluminum material is durable over time, allowing the light to be suitable for both indoor and hallway lighting, providing a variety of choices for users.

Create a modern style: no fuss in design, 10w square surface spotlights create a good impression of sophistication with minimalist white squares.

Durability, long life: durable high-quality materials, over 25000 hours

Environmentally friendly: LEDs do not contain mercury and emit less heat than fluorescent and incandescent lights, thus limiting many negative impacts on the surrounding environment.
3. Applications of 10W square surface spotlight
Thanks to its simple design, the square-mounted spotlight can be installed on a variety of ceiling materials and areas such as living rooms and bedrooms. In particular, houses with modern architectural style will be very suitable to increase the aesthetics with this line of lights.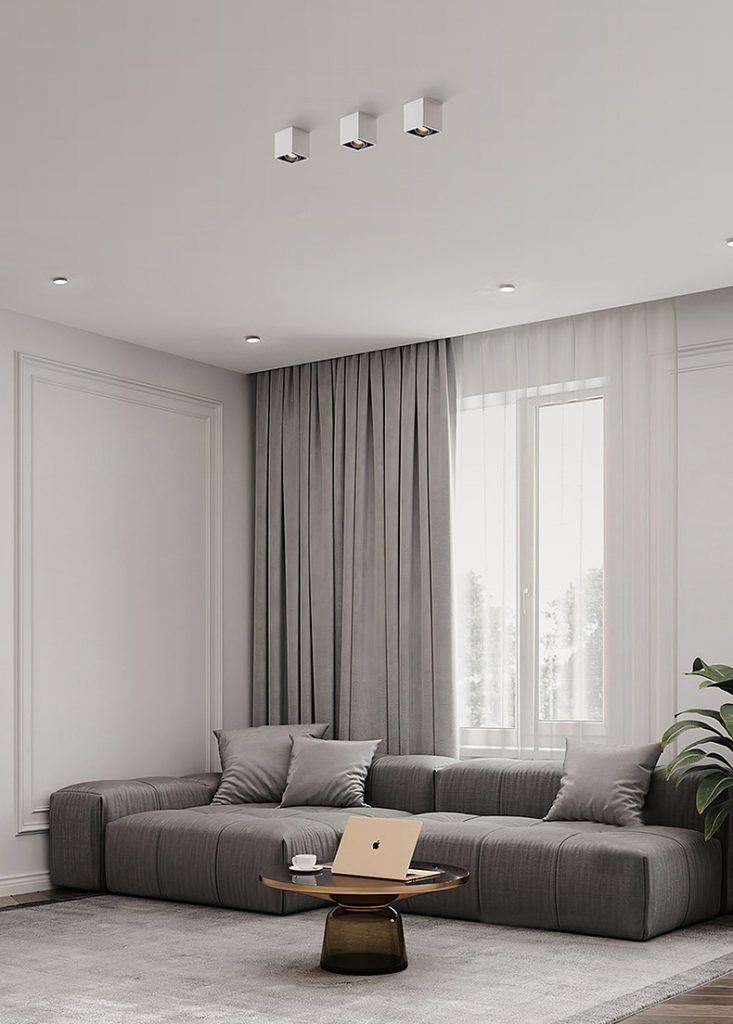 Not only for home lighting, the 10W square surface spotlight also appears in meeting rooms, conference rooms, resorts, etc. to bring a sense of relaxation and dispel the boredom of the projected area. The minimalism of the square spotlight makes it easy for users to apply this line of lights to everyday life.
When integrating the 10W square surface spotlight into the smarthome system (using the same Lumi smart switch), you can set it to show the lighting design in the house, and turn on/off the spotlight devices by smartphone or voice.
Homeowners who want a new appearace for their living space with light for the first time may face some difficulties when choosing and planning the arrangement of lights. Lighting design experts from Lumi will help you make decisions with optimal drawings of light sources and high aesthetic efficiency. Contact Lumi immediately for advice and companionship in the "revolution" to upgrade your home.