10W 36D Cylinder Surface Spotlight
792.000 VNĐ
Wattage: 10W

Beam angle: 36D

Dimension: 75*85mm

Color: White

Reflector color: Black

Material: Aluminium Diecasting

LED Chip: Luminus

CCT: 3000K/ 4000K

CRI: 97

IP: 44

Driver: On-Off

Average lifetime: >25000h

Voltage: 220- 240VA
Product Description
Modern spotlights not only provide light but are also considered as unique decorative accessories for living spaces. With a cylinder surface spotlight, your ceiling area can now also take on a completely different look.
1. Features of 10W 36D cylinder surface spotlight
Cylinder surface spotlights (also known as butter tube lights, surface wall lights, surface spotlights) are cylindrical with a simple and delicate circular shape. With the same 36D projection angle, this line of lights is added with a decorative function, cleverly "showing off" the light design and helping the ceiling stand out more, compared to the ceiling light line. Surface spotlights come in many shapes and types, but the cylinder surface spotlight line is always at the top of the list for a reason.
2. Advantages of 10W 36D cylinder surface spotlight
Environmentally friendly: LEDs do not contain mercury and emit less heat than fluorescent and incandescent lamps, thus limiting many negative impacts on the surrounding environment.
Long lifespan: durable die-cast aluminum material, lifespan over 25000 hours
High aesthetics: the black and white colors on the body when installed on the ceiling become a highlight that attractive
Exquisite design: the round cylinder helps to balance the strong, straight lines on the ceiling, creating a feeling of softness but no less youthful and dynamic for the overall space
Easily upgraded to a smart spotlight: when installed with the Lumi driver, connecting the light to the smarthome system, allowing to turn on/off the light cluster on the smartphone and according to the context
True color reproduction: with a high color rendering index (CRI>97), the lamp provides quality light and reproduces the colors of objects most realistically
Safe for eyes: LED lights do not emit ultraviolet or infrared rays, so they are not harmful to eyes
Focusing beam angle: 36D projection angle helps narrow the illuminated area, creating a visual difference in large spaces
3. Applications of 10W 36D cylinder surface spotlight
With a beam angle of 36 degrees, the light can add an extra layer of outstanding light to the room. As a result, cylinder surface spotlights are installed in many indoor spaces with the intention of providing high-intensity lighting for a small area. The layout of the cylinder surface spotlights with a clear intention will also be a unique impression for the guests who come to the house.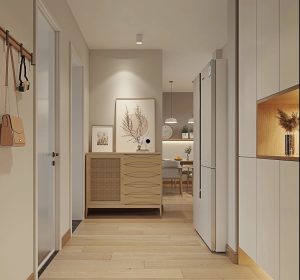 The simple design makes this light popular especially among users who love modern style. In addition to housing projects, hotels, restaurants, transaction counters, commercial centers, supermarkets can also install this type of light to create a strong light source, serving specific tasks. Shopping and resort spaces only need the addition of cylinder surface spotlights to bring a completely different interior feel.
Choosing a cylinder surface spotlight that matches your interior design and style plays an important role in helping you optimize the light and highlights of this line of lights. Lumi's professional lighting design team will bring you the best selection of lighting and decorative lights and help you realize your desire to decorate your living space more sparkling. Get in touch and start experimenting today so you don't miss out on this unique lighting style.