OFFICE VILLA IN LINH DAM URBAN AREA
As an office space located in a single villa, this office villa in Linh Dam not only makes visitors surprised by its luxurious and modern interior design and style, but also by smart solutions that increase the value of convenience. In particular, products in the latest Lumi Lighting collection including Lumi Pendant Light and Mini Spotlight are also used as accents for the space to help create an overall eye-catching interior for the whole building.

Location:
Tây Nam Linh Đàm



Solution:
Smart lighting, Luvit smart door lock, Smart sensor, Smart switch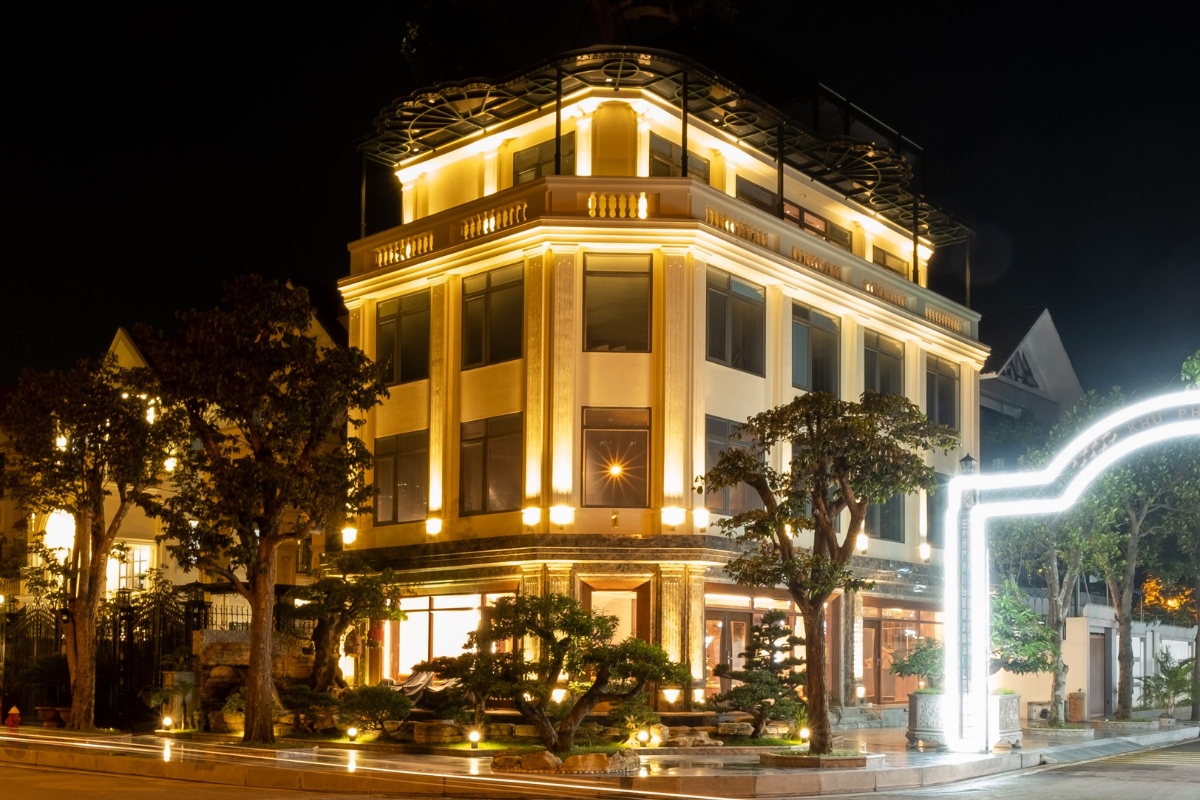 The owner of the office villa has deliberately decided to design the lighting system to help offer comfort and inspire creativity, with the most important goal being towards employees.
With Mini Spotlight, with just one touch on a smartphone, it is possible to change the light intensity, color temperature, and lighting scenario for the space according to the nature of the work, thereby bringing about sublime emotional experiences while helping to increase employee productivity.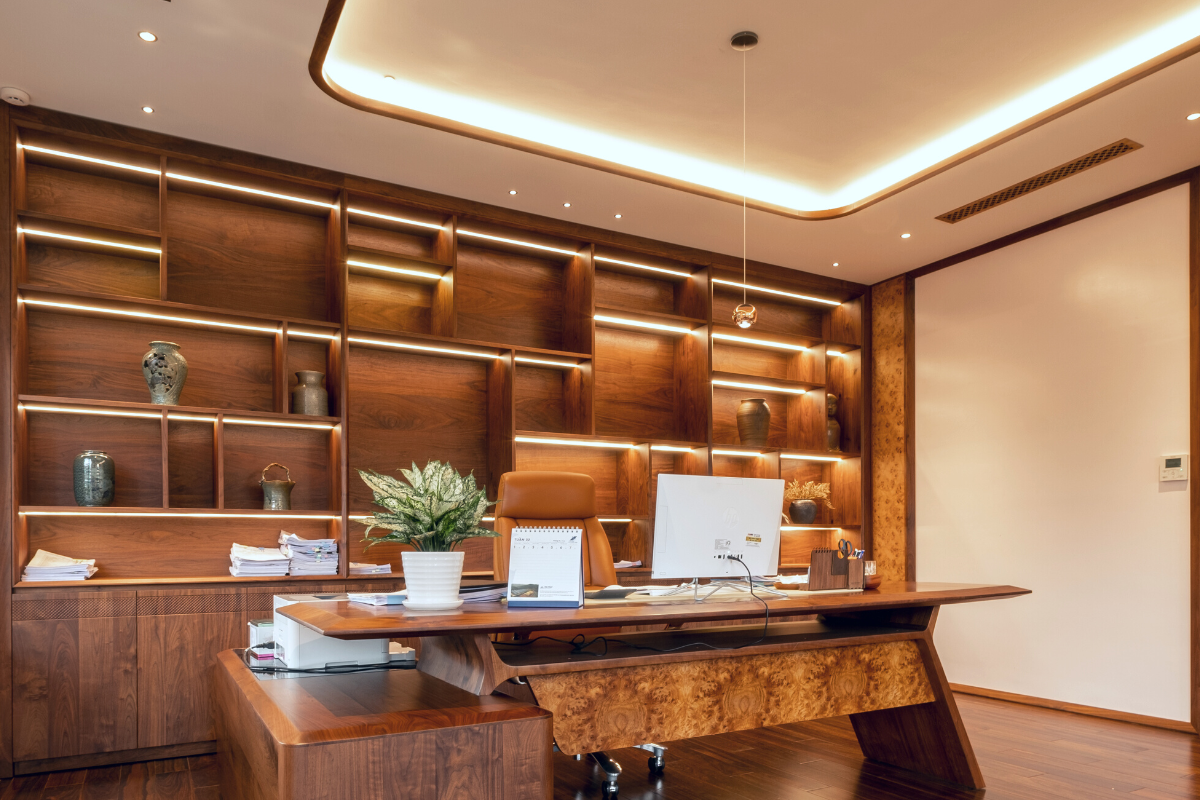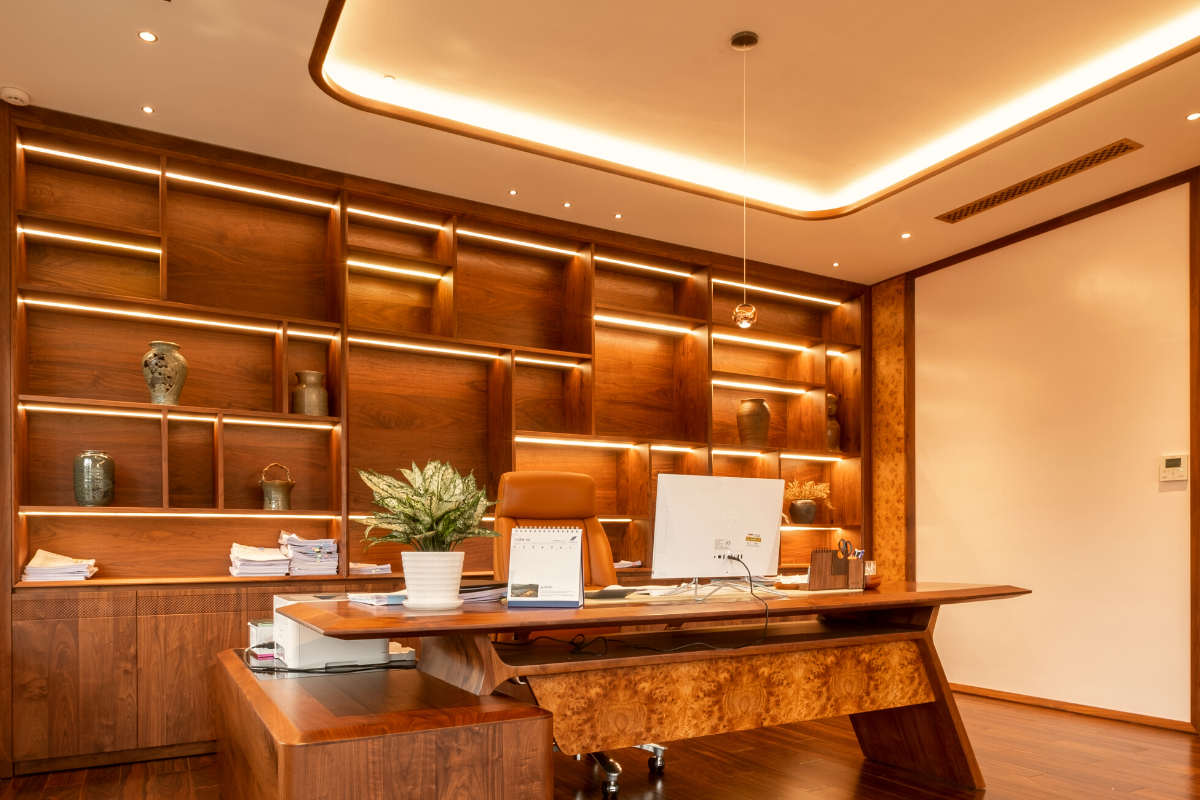 With a minimalist, sophisticated yet luxurious design of Lumi pendant light, the villa's owner shows his creativity and admirable aesthetic.
"Choosing how to combine interior and lighting designs so that the elements interact and complement each other to increase the value of the work is a problem he takes into account. Especially if you can put your personality and personal style into it, it's even more wonderful", shared the villa owner.