Forecast of lighting market trends in Vietnam 2023
Nowadays, increasingly receiving attention, lighting solutions are not only used by consumers for the purpose of clearly illuminating objects, but also as an essential part of art spaces and enhancing emotions. Expected to reach about 1 billion USD in 2028, what are the highlights of Vietnam's lighting market in 2023? Let's find out with Lumi in this article.
Vietnam's lighting market on a strong growth momentum
On a global scale, the global LED lighting market size will be worth USD 70.94 billion by 2022 and is expected to expand at a compound annual growth rate (CAGR) of 11.0% from 2023 to 2030, according to Grand View Research.
In Vietnam, this is also a "hot" market with many development prospects. Specifically, market research organisation IMARC Group said that Vietnam's LED lighting market will reach 647.6 million USD in 2022, and is expected to increase to 982.8 million USD in 2028, representing a rapid growth rate (CAGR) of 7% in the period 2023-2028.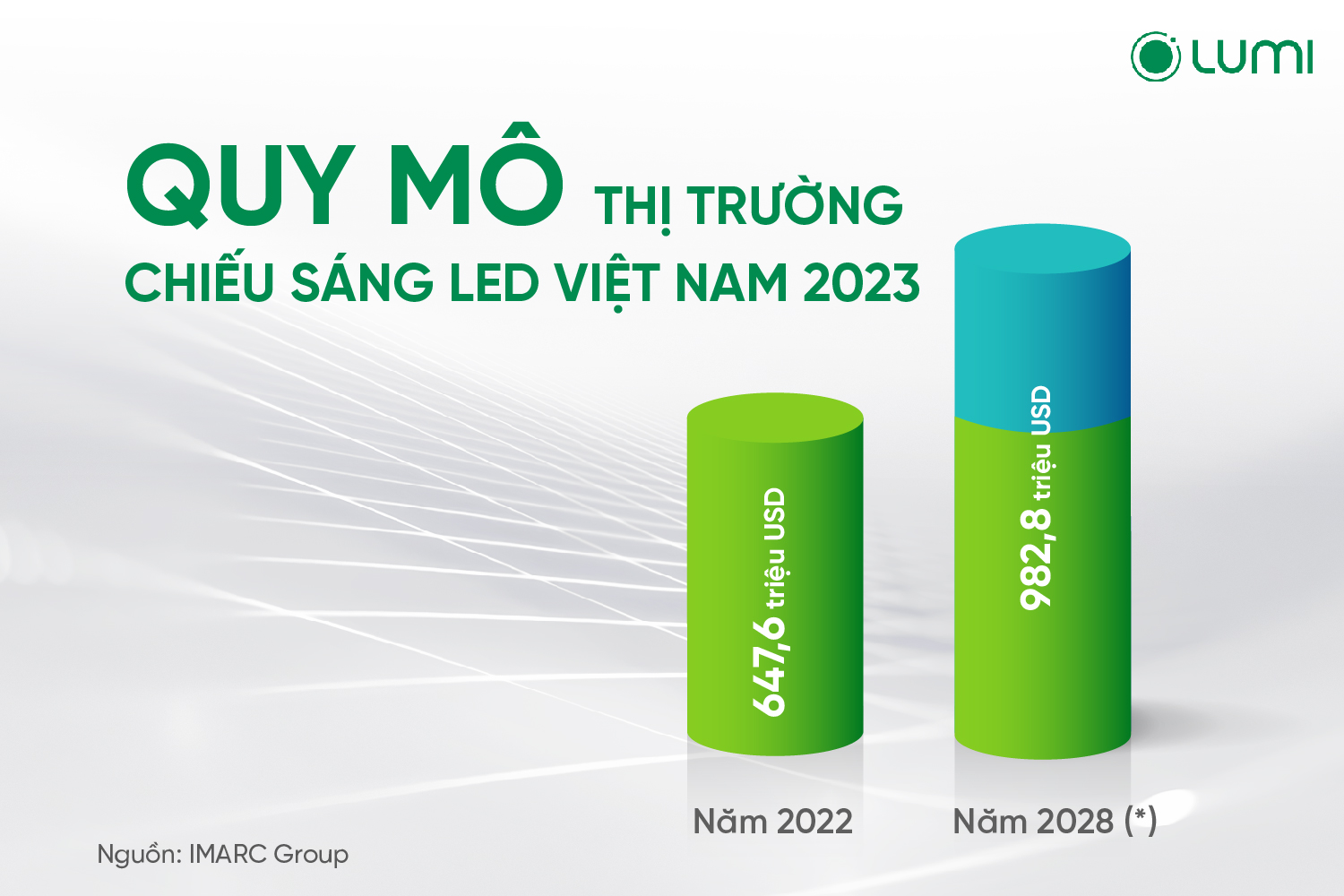 It can be seen that, along with the rapid pace of adoption of technological trends, Vietnam is not outside the development of the global lighting industry.
In addition, Vietnam also witnessed an increase in the population of the middle class. The improvement of people's living standards, followed by an indirect and positive influence on the lighting market. Word Data Lab estimates that in 2030, Vietnam's middle-class population will reach about 56 million people, accounting for 53.6% of the total population, with the fastest growth rate in Southeast Asia (2020).
Lighting trends are expected to "make waves" in 2023
The lighting market around the world, and in Vietnam in particular, is witnessing new trends due to the extraordinary growth rate of the industry as well as the change and diversity in the needs of users; these trends are projected to become the center of attention in 2023.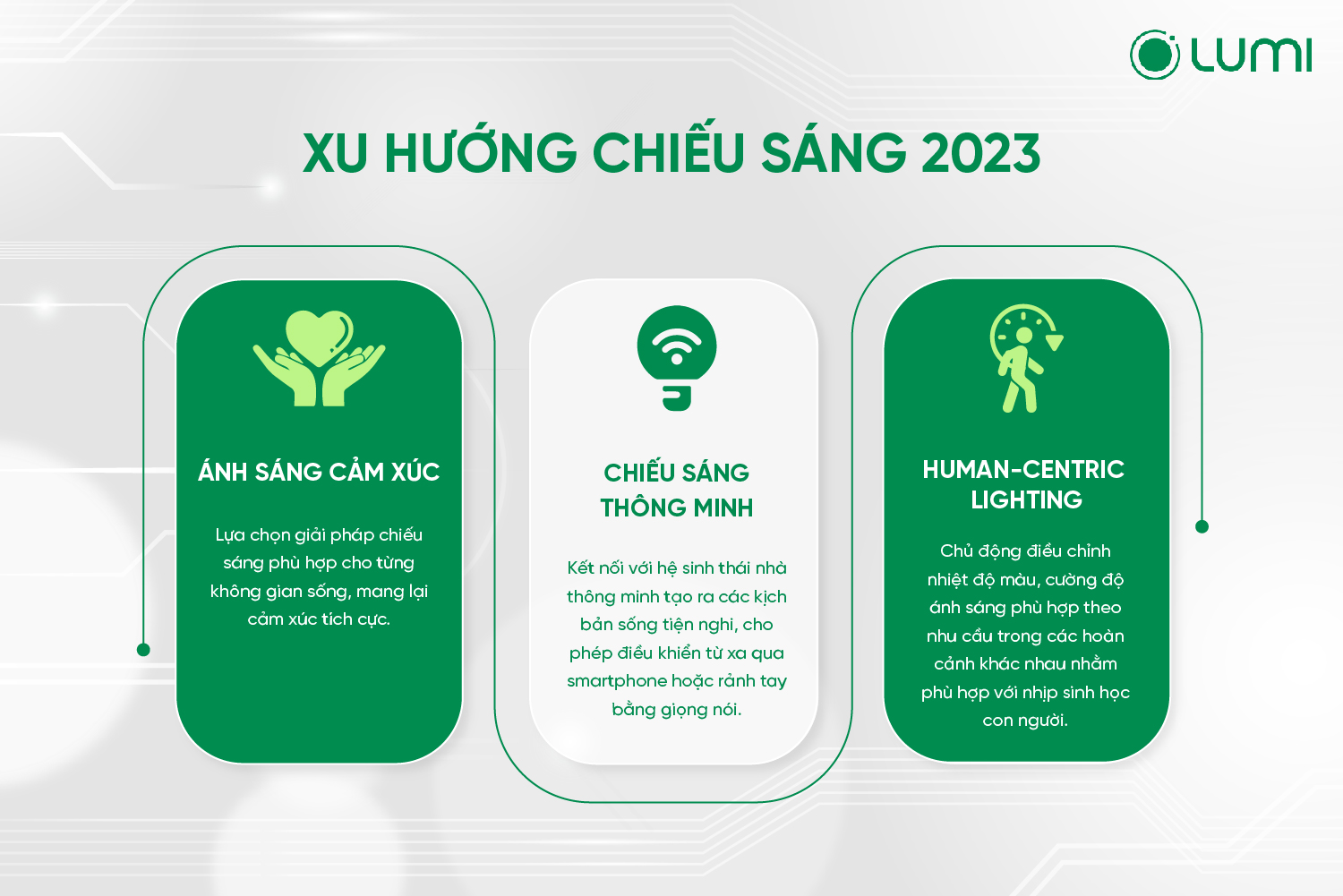 1. Emotional light
Nowadays, people tend to pay more attention to the surrounding factors that affect their spiritual life in general, or their moods and emotions in particular. And among them, light is a factor that cannot be neglected.
Research by scientists from the University of Toronto Scarborough (Canada) has shown that light has a direct impact on mood, emotions, and orientation of people. Under different circumstances, the proper sort of light can make you feel content, relaxed, and positively affected. Conversely, inappropriate light sources can cause negative feelings, sadness, and pessimism.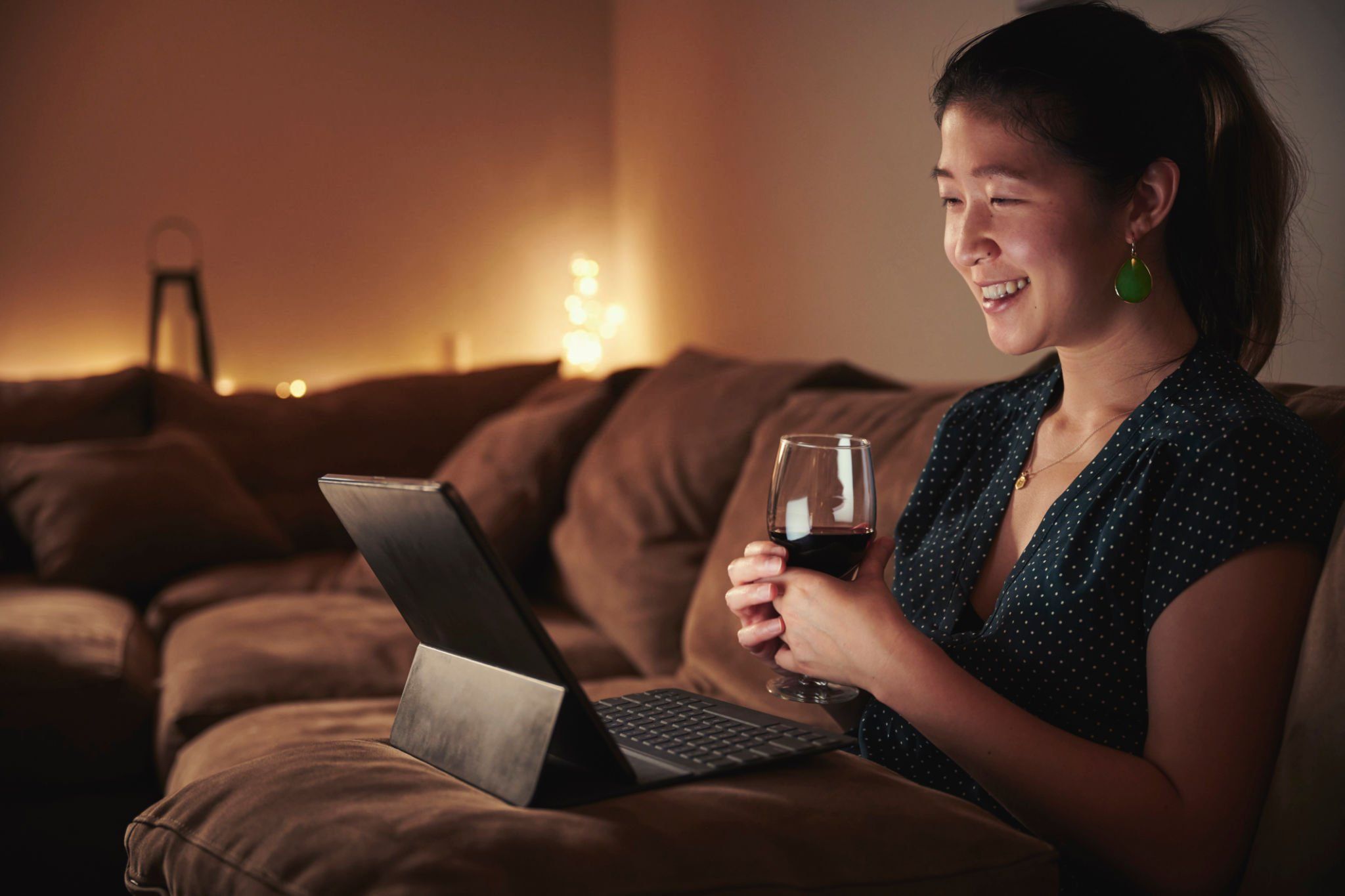 Therefore, modern consumers are gradually paying more attention to lighting design in their living spaces, so that they may have the best impact and positive emotions for themselves and their families.
Each different space needs different lighting solutions to bring the best emotional value. Therefore, the lighting design of the office is different from the living room, bedroom and vice versa. Consumers also tend to use lamps that can change colour temperature, or have a variety of projection angles to have the best emotional experience, bringing the most positive emotions.
2. Smart lighting
Smart lighting is a system that uses lighting devices that can sense and interact with the surrounding environment, users and other smart home devices.
The features of this system usually operate on a wireless connection. At the same time, the LED bulbs in the system have software that connects to apps, virtual assistants or other smart home accessories, making it easy for you to control the lights even when you're not at home, through smartphone applications. This is the difference with conventional lighting systems, when you can only turn on / off with a mechanical switch panel on the wall.
Moreover, smart lights also have the ability to combine with other smart home accessories such as smart speakers, motion sensors,… to create comfortable living scenarios. You can create different living contexts to suit your and your family's moods or life activities. These can be mentioned as the dinner scenario with warm yellow light and multi-zone sound playing soft music; or the security scenario with all lights on, the alarm speaker sounds continuously when the smart camera detects unauthorised entry.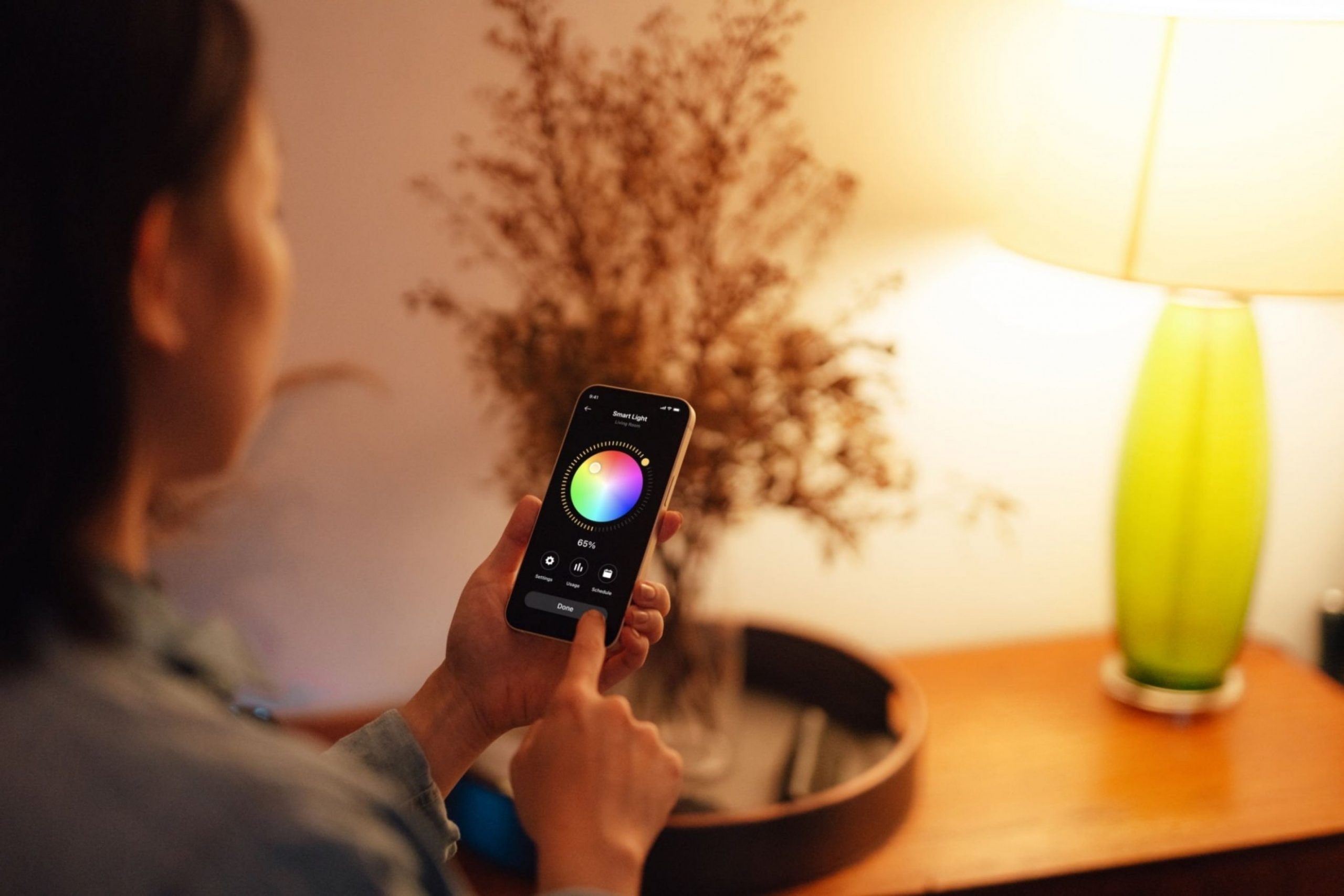 According to Statista, in Vietnam, the comfort & lighting segment, or in other words, smart lighting, is expected to grow rapidly over the next 5 years, resulting in a desired market volume of 22.34 million USD by 2027.
This trend is also one of the applications of the Industrial Revolution 4.0, when people are more interested in integrating technology into daily life for a convenient and contemporary lifestyle.
3. Human-centred lighting principles (HCL)
According to Smart Home World magazine, Human-Centric Lighting is the future of the lighting industry. However, it will take some time for users to truly understand and widely use HCL-featured lighting products in buildings.
In essence, this is the principle of lighting to help people achieve the best physical and mental health. Simply, HCL technology simulates natural light (sunlight), ensuring biological efficiency according to factors: illuminance, light direction, colour temperature, light change during the day and according to the seasons. From there, it is in line with the natural circadian rhythm of humans, bringing the best health. With a number of smart lamp designs today, customers can actively adjust the colour temperature and light intensity to suit their needs in different situations.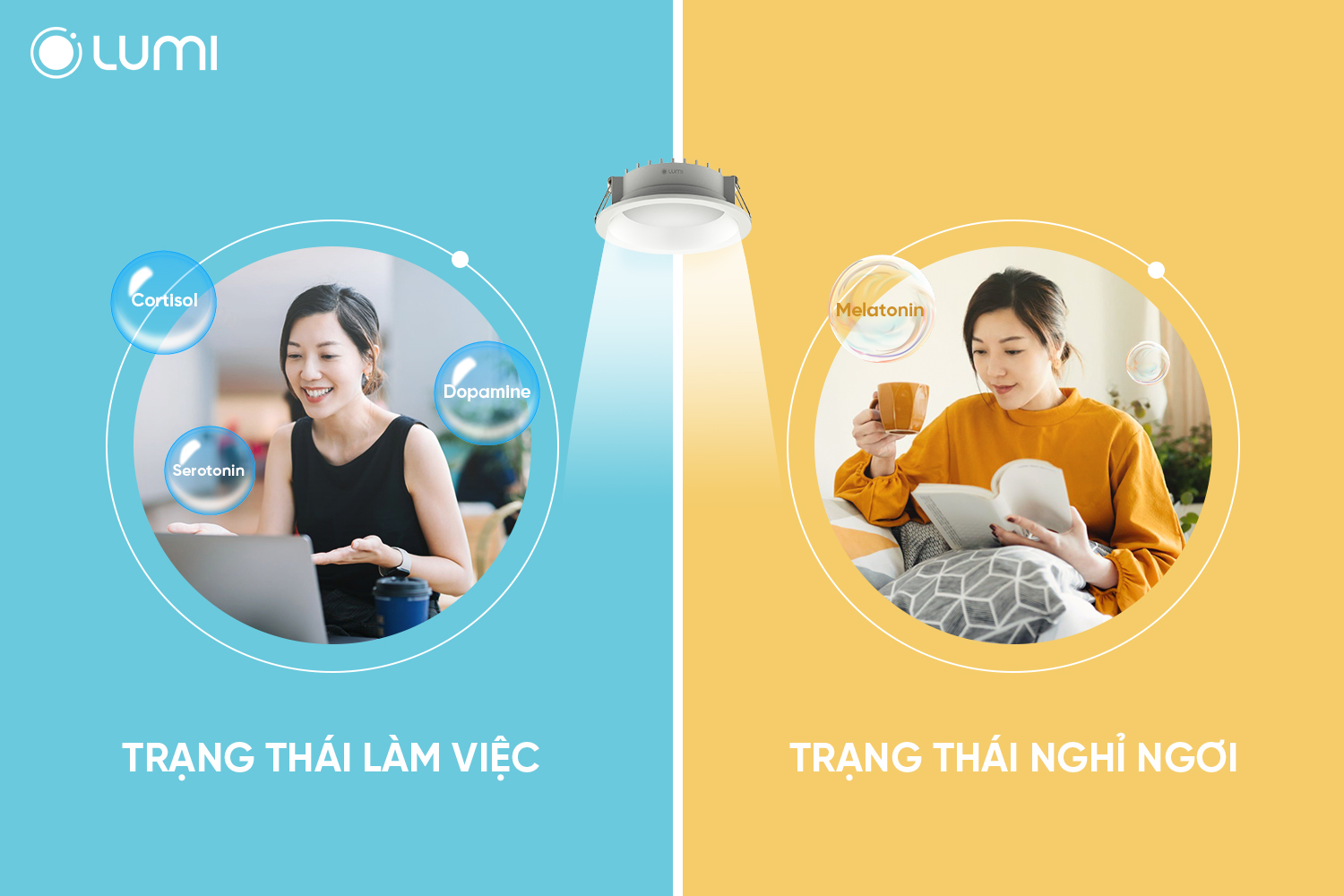 Rory O'Brien – a lighting design expert said that a real human-centred light source is created when there is a harmonious combination of the "art" of light and smart technology.
Vietnamese businesses are not outside the wave of the lighting market
Grasping the trend of the global lighting market, many technology companies in Vietnam have had the orientations to develop diversified lighting products to meet the increasingly demanding needs of consumers. A wide range of household lighting products was born. However, to provide a real lighting solution that ensures aesthetic, emotional and intelligent factors, not all lights can meet.
Recently, Lumi Vietnam has been actively participating in the lighting design market, continuously launching lighting products to meet the diverse needs of consumers.
With the goal of constantly improving and developing, along with listening and understanding customers, at present, Lumi continues to launch Lumi Lighting collection – Lighting for emotions, promising to bring a new experience to customers. A complete experience for customers in a living space with light that both evokes emotions and meets the criteria of intelligence and utility. With Lumi Lighting's collection of more than 30 diverse products, the architects can flexibly use any living space with contexts that satisfy individual emotions.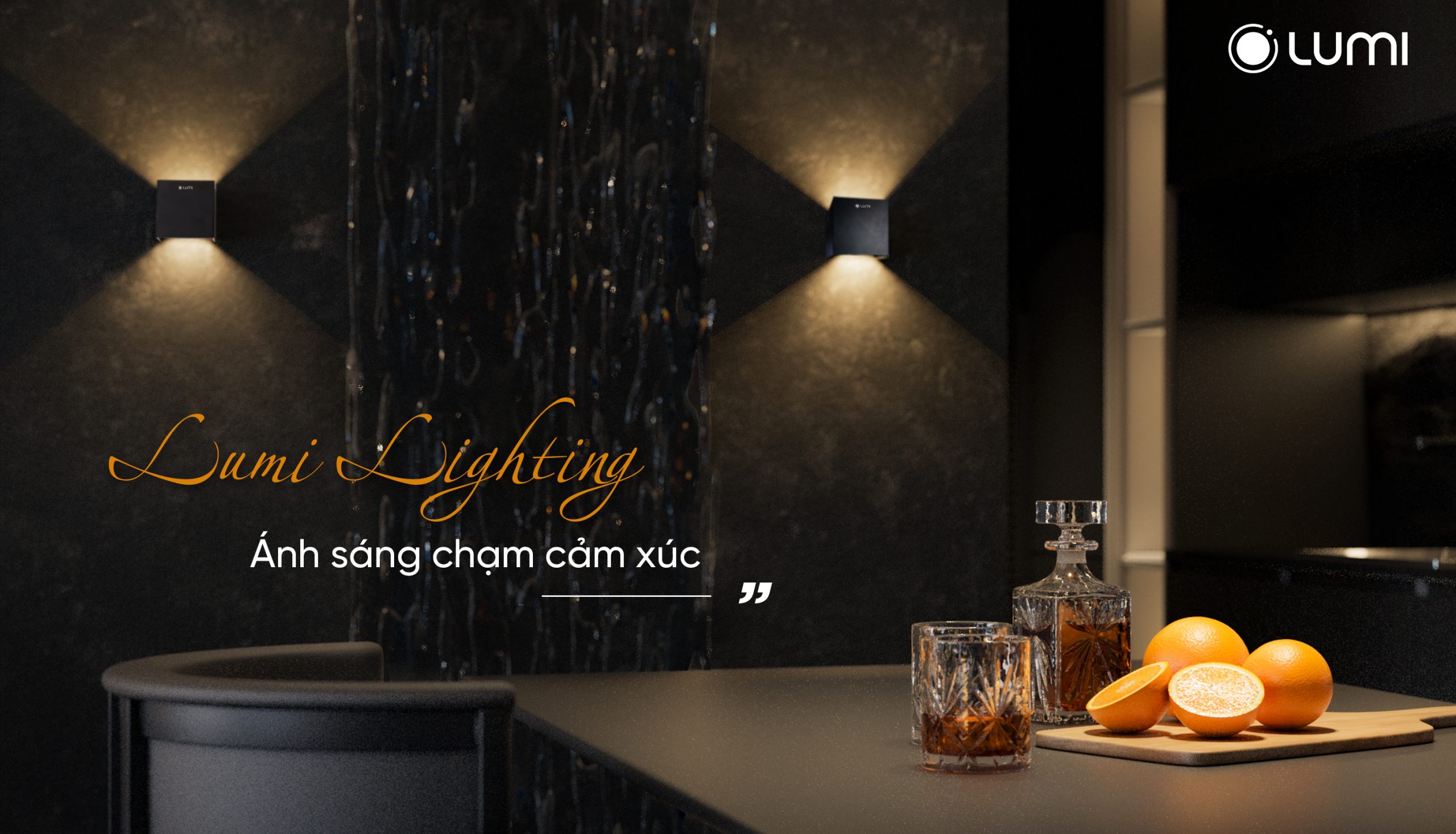 Learn more about the Lumi Lighting collection here.