12W Spotlight (Tunable White)
1.100.000 VNĐ
Wattage: 12W

Beam angle: 24D/ 40D

Dimension: 90*55mm

Cut-out hole: 75mm

Reflector color: Trắng/Crom/Crom Đen

Material: Hợp kim nhôm

LED Chip: Bridgelux

CCT: 2700K – 6500K

CRI: >95

IP: 44

Average lifetime: >25000h

Voltage: 220- 240VAC

High-end spotlight products that can change color temperature
Product Description
Are you in search of a high-quality spotlight that offers versatility and exceptional performance? Look no further than our 12W Spotlight (Tunable White). This spotlight is a game-changer in the world of lighting, combining advanced features and top-notch materials to provide you with the perfect lighting solution for any setting.
1. Key Features of 12W Spotlight (Tunable White)
Wattage: With a power consumption of just 12W, this spotlight is energy-efficient, reducing your electricity bills without compromising on brightness.
Beam Angle: Choose between two beam angles – 24 degrees for focused illumination or 40 degrees for broader coverage, allowing you to tailor the lighting to your specific needs.
Dimensions: Compact and sleek, the spotlight measures 90mm in diameter and 55mm in height, making it an unobtrusive addition to any space.
Cut-Out Hole: The 75mm cut-out hole requirement ensures easy installation, whether you're upgrading existing lighting or starting fresh.
Reflector Colors: Available in three stylish options – White, Chrome, and Black Chrome – to match your interior design and personal preferences.
Material: Crafted from durable aluminum alloy, this spotlight is built to last and withstand the test of time.
LED Chip: Featuring Bridgelux LED chips, renowned for their high efficiency and long lifespan, you can trust this spotlight to provide consistent, brilliant illumination.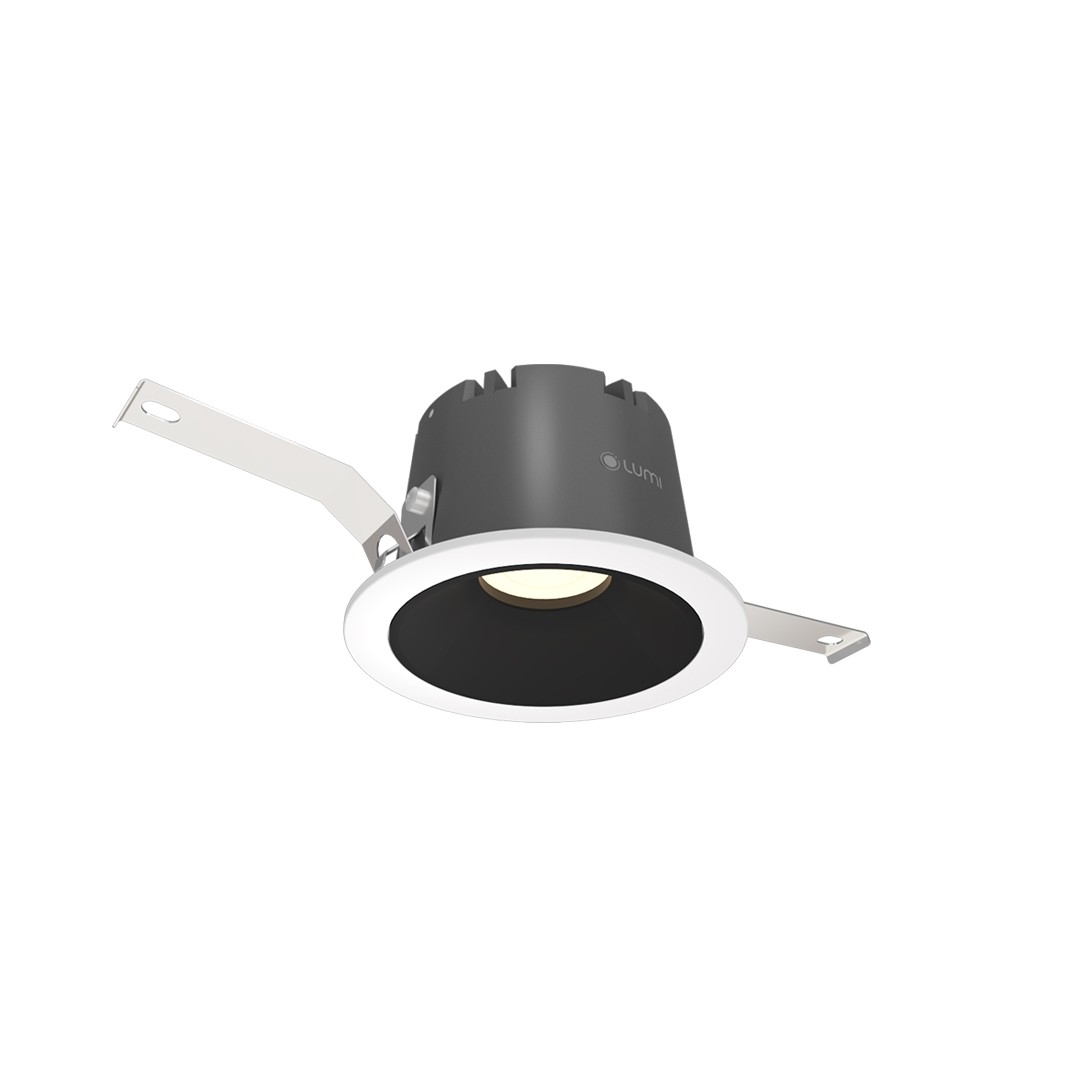 CCT (Correlated Color Temperature): Enjoy adjustable color temperatures ranging from a warm and cozy 2700K to a crisp and cool 6500K, allowing you to create the perfect ambiance for any occasion.
CRI (Color Rendering Index): With a CRI of over 95, this spotlight ensures that colors appear true and vibrant, making it ideal for tasks that demand accurate color representation.
IP Rating: Built to withstand the elements, this spotlight boasts an IP44 rating, making it suitable for both indoor and outdoor applications.
Average Lifetime: Designed to provide you with long-lasting illumination, this spotlight has an average lifetime exceeding 25,000 hours, reducing the need for frequent replacements.
Voltage: Compatible with 220-240VAC, this spotlight is ready to be integrated into your existing electrical setup without any hassle.
2. Tunable White Technology
One of the standout features of our 12W Spotlight is its tunable white technology. This means you have the power to adjust the color temperature to suit your mood or specific task.
Whether you need warm, inviting lighting for a cozy evening at home or cool, bright illumination for focused work, this spotlight can do it all.
In summary, our 12W Spotlight (Tunable White) is a high-end lighting solution that combines energy efficiency, versatility, and style. It's the perfect choice for those who demand the best in lighting technology. Illuminate your space with precision and elegance – choose the 12W Spotlight for a brighter, smarter future.
Don't miss out on this exceptional lighting experience. Upgrade to our 12W Spotlight (Tunable White) today and transform the way you light up your world.