APARTMENT AT THE MATRIX ONE BUILDING
With the dominant creamy white tone, the apartment at The Matrix One of the young couple brings a fresh, simple, modern but equally artistic feeling.
Extremely interested in lighting solutions, the owner chose Lumi smart lighting for the whole apartment. The flexible combination of Spotlight and Downlight from Lumi has helped the apartment "put on" a new look, harmonizing light and interior, further assisting the space to become more spacious.

Location:
Le Quang Dao street, Me Tri ward, Nam Tu Liem district, Hanoi


Solution:
Smart lighting, Smart motion sensor, Smart touch switch
The apartment is flexibly arranged with light routes and combines two lines of Mini Spotlight (High-end Lumi Lighting Collection) and Downlight 10W (Lumi Lighting Collection) for the living room and kitchen area, creating layers of light and helping more open space.
Moreover, in order to increase the highlight for the living space, Lumi's lighting designer has set up Mini Spotlight lighting system in the TV area and display cabinet, thereby increasing the visual effect and evoking emotion for the owner.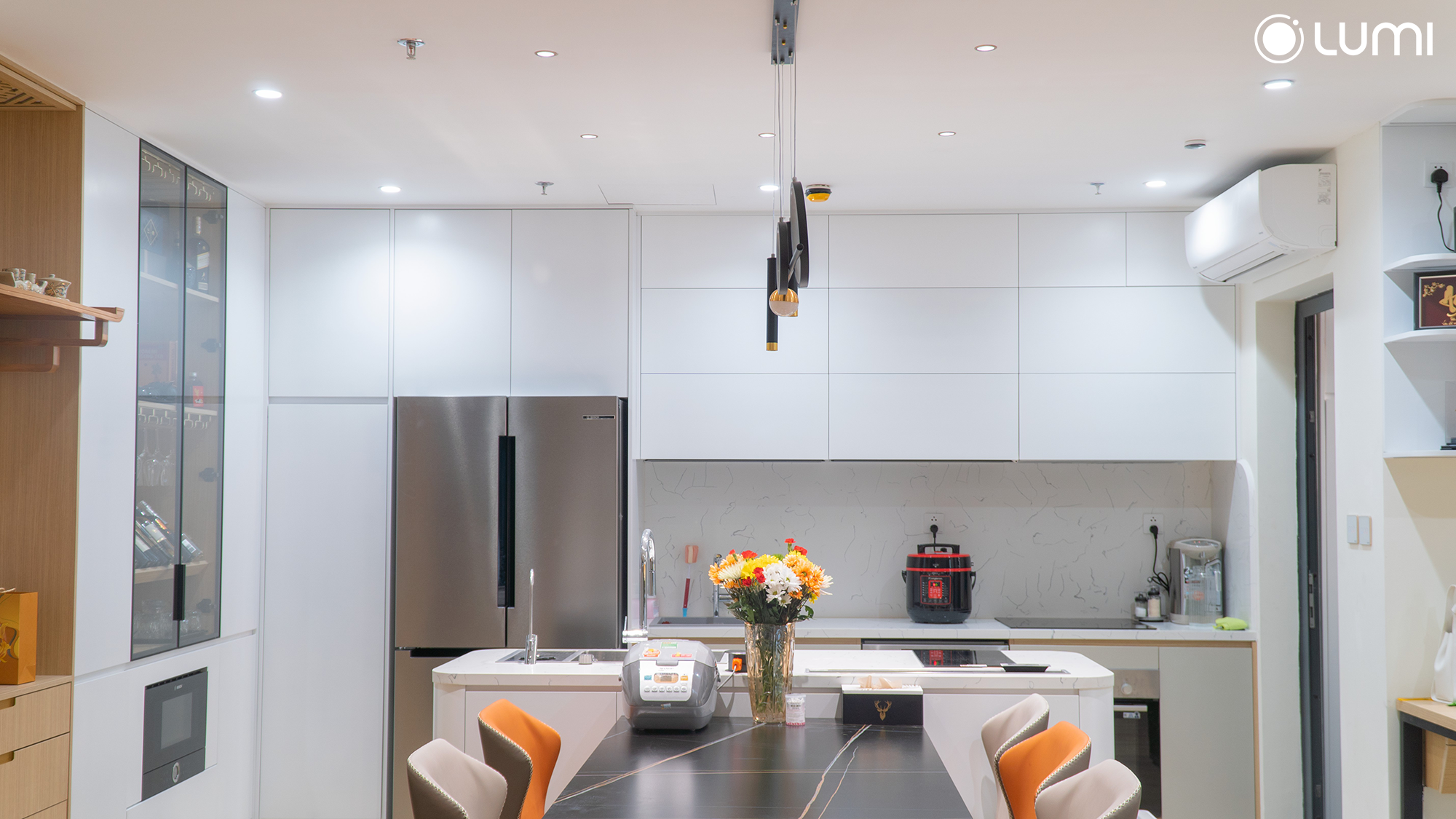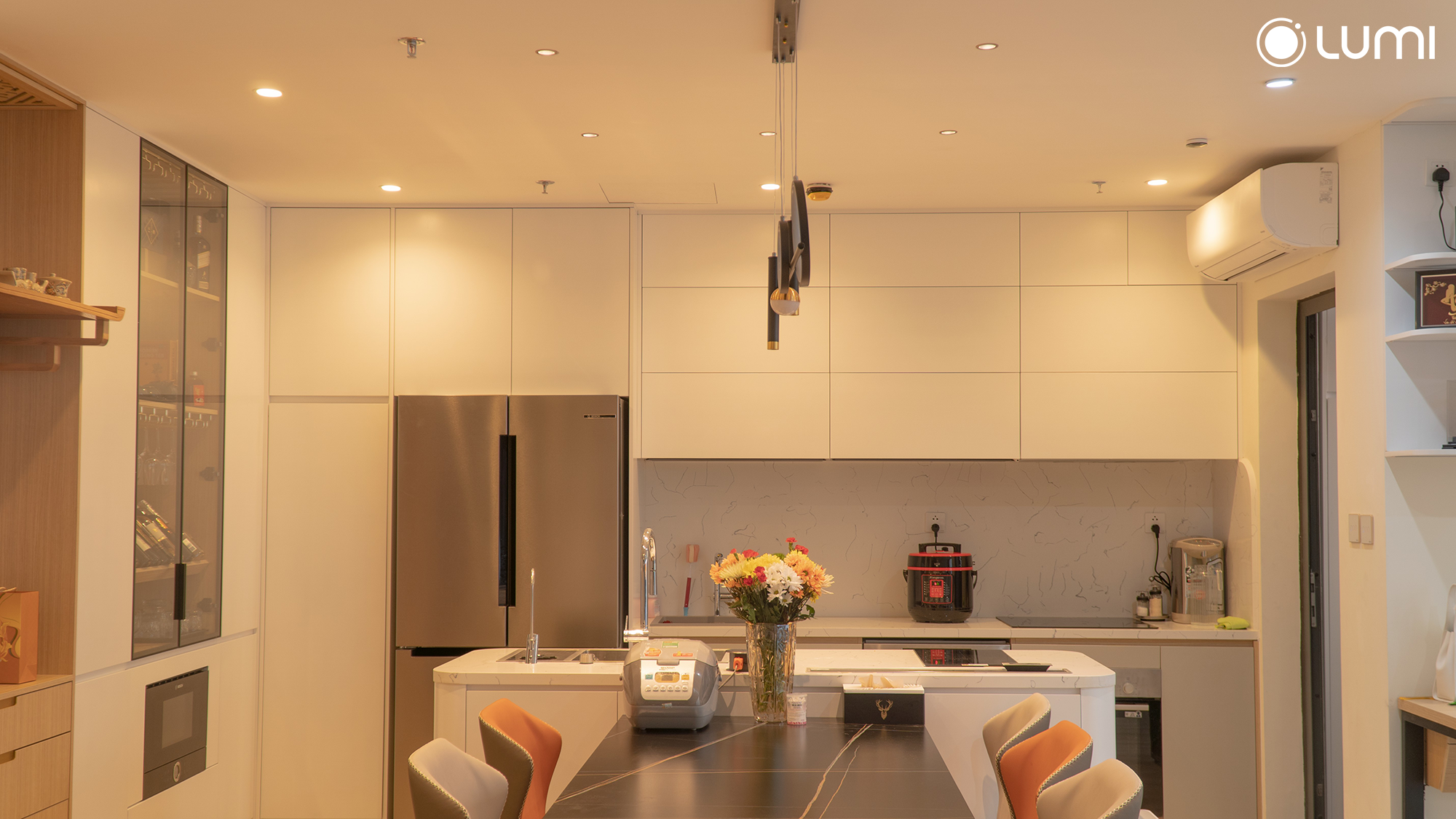 The homeowner shared: "I always want to find the smartest solutions for my family. Using smart lighting solutions, I can set up different lighting scenarios on smartphones, which is extremely convenient. Moreover, the spotlight also helps to add a highlight to your home space."
Smart lighting solutions are combined with door and motion sensors, making power on and off in spaces more flexible. In particular, for families with both the elderly and young children, "thanks to the combination of the sensor, I am more assured because I have ensured the safety of my child and my mother when they walk in the corridor area at night", he said.