CĂN HỘ THÔNG MINH CỦA RAPPER OSAD
Owning an apartment with a limited area is still not an obstacle for Rapper Osad when turning living space into a "manifesto" for his lifestyle.
With this "revolution" of living space, Lumi became Osad's effective supporter with a full range of smart lighting solutions from the high-end Lumi Lighting collection, "upgrading" the living space to become smart, becoming the place of creative inspiration for Osad.

Location:
Binh Thanh district, Ho Chi Minh city


Solution:
Smart lighting, Smart motion sensor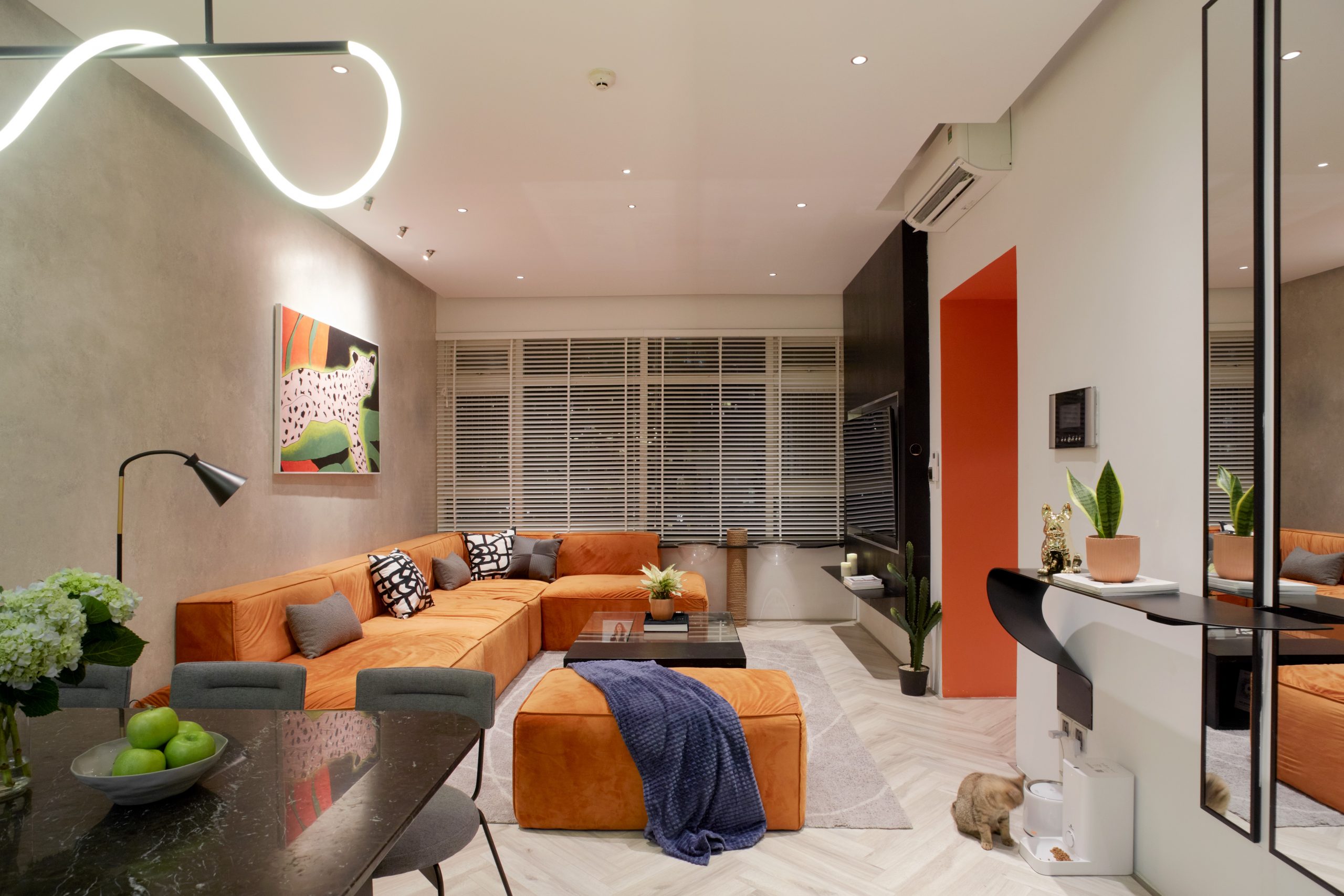 To meet the desire to upgrade indoor lighting with a "handsome" lighting system that is friendly to the guy's photography and video recording, the space is equipped with a Mini Spotlight lighting system that has realistic, sharp light thanks to a high color rendering index and a small projection angle, thereby enhancing the beauty of the homeowner and the furniture.
The living room is also dotted with Rotating Mini Spotlight, creating the necessary highlight for the apartment's main space.
In addition, Smart 16 Million-Color RGB Lightstrip were selected to be installed in two locations near the ceiling near the window and the bottom of the bed in the bedroom.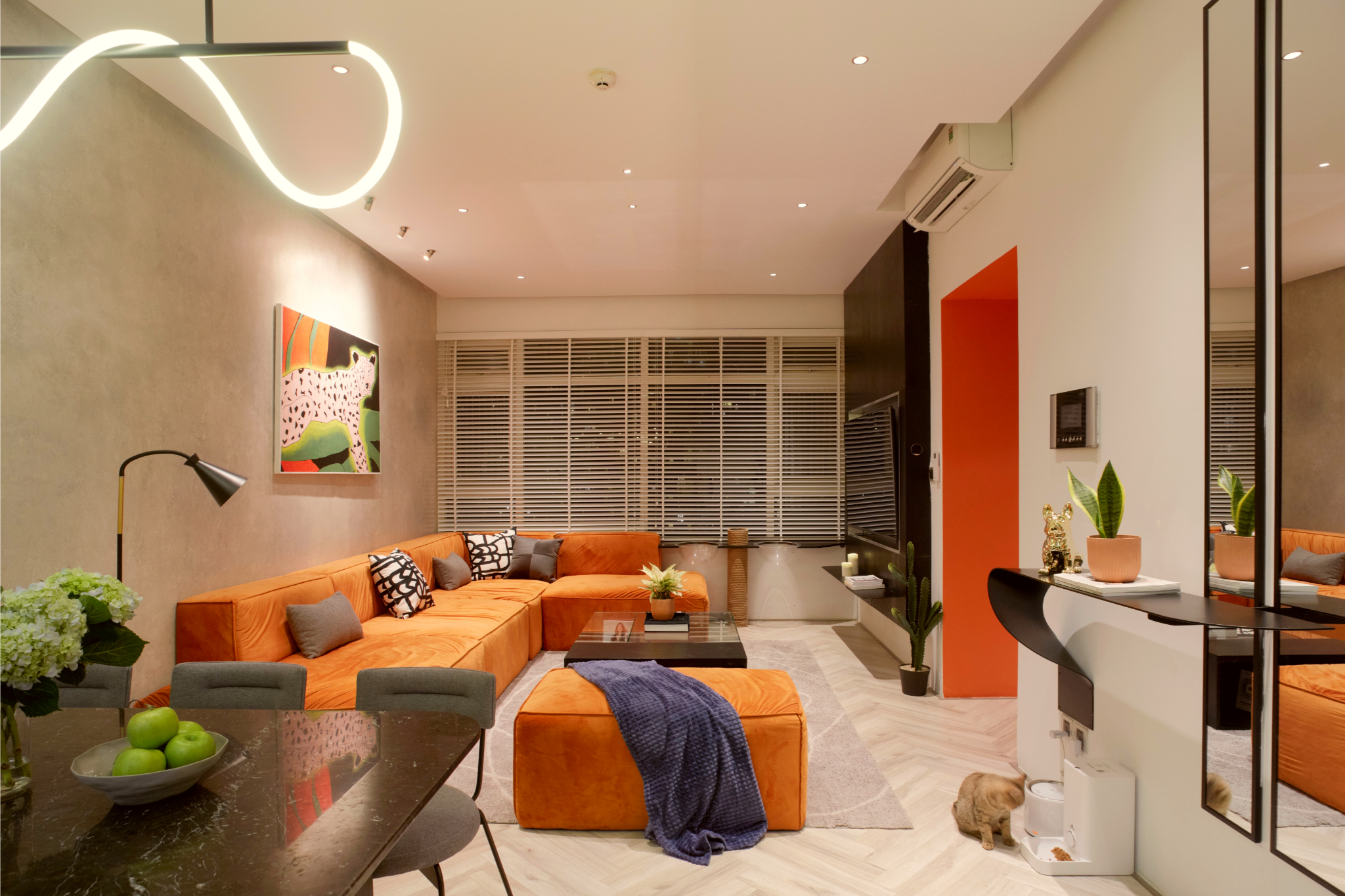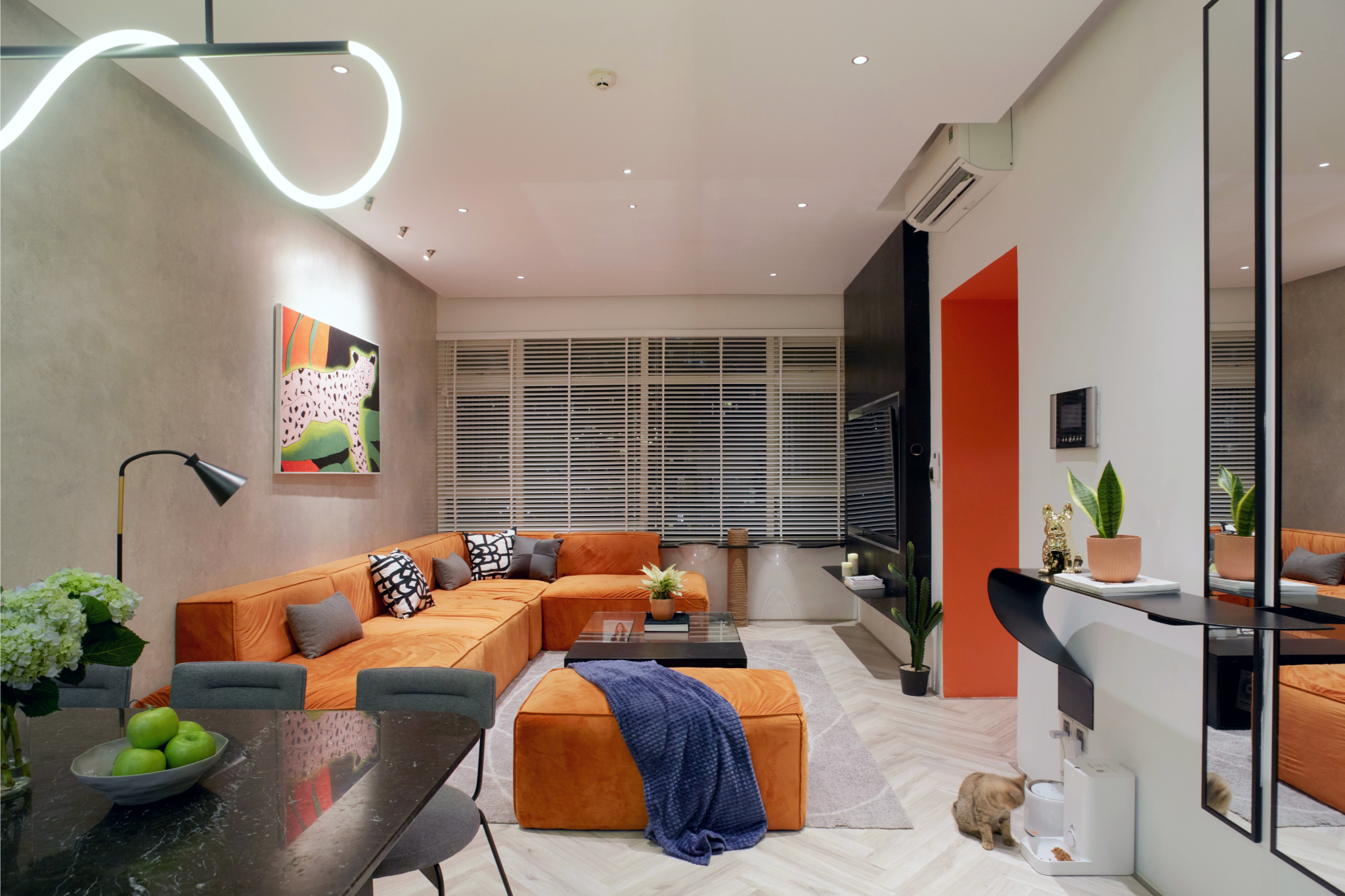 With just a few touches on a smartphone (through Lumi Life app), Osad can adjust the brightness and color temperature in sync with the sudden inspirations in music or serve the needs of selfies or daily life.
"The light from Lumi's spotlight is quiet and chill, making me more "handsome". In addition, if I leave the house and forget to turn off the light, I can go to the Lumi Life app to turn it off without having to return home." – Osad shared.