THE ZEI APARTMENT WITH INDOCHINE INTERIOR STYLE
The apartment is designed in the Indochine style, with a delicate and outstanding combination between the nostalgia of Asian traditions and the romance and modernity of French architecture.
As a young person passionate about art and interested in modern technology, the owner has decided to choose Smart Lighting, Smarthome solutions from Lumi. Lumi Lighting collection with its luxurious and sophisticated design, is the perfect piece to enhance the art of the apartment.

Location:
Le Duc Tho street, My Dinh ward, Nam Tu Liem district, Hanoi


Solution:
Smart lighting, Smart motion sensor. Smart touch switch
With the lighting design from Lumi Lighting, Lumi's lighting experts have meticulously calculated each space to ensure the best emotions for homeowners. In particular, harmonize and honor this Indochine-style home's architectural lines, interiors, and colors.
In addition, homeowners can control the light at will by setting up lighting scenarios via smartphones and timing the lights on and off. These can be mentioned as the workspace with moderate white light to help increase concentration or the bedroom space with warm yellow light, automatically turning off the light after 11 pm.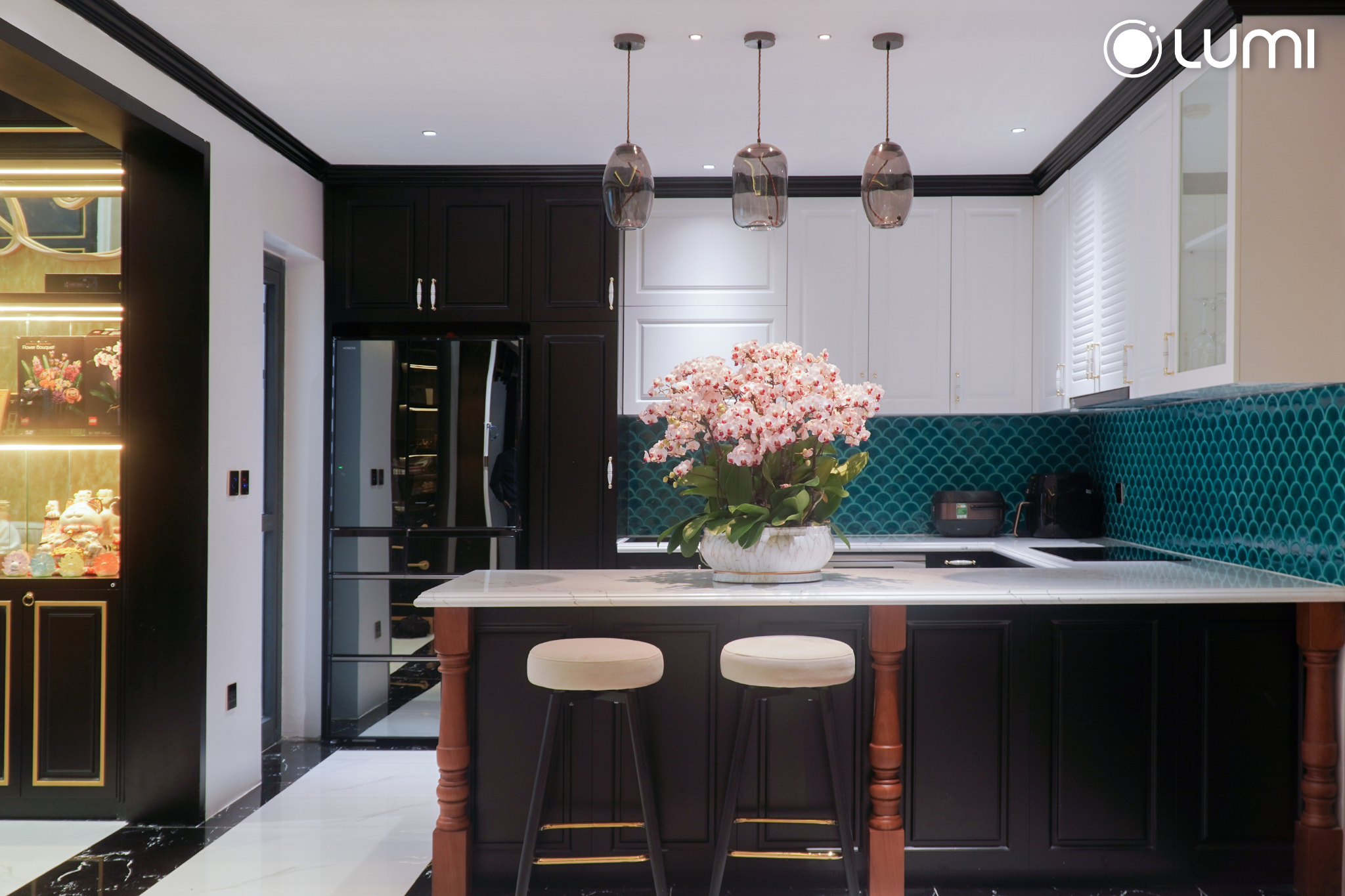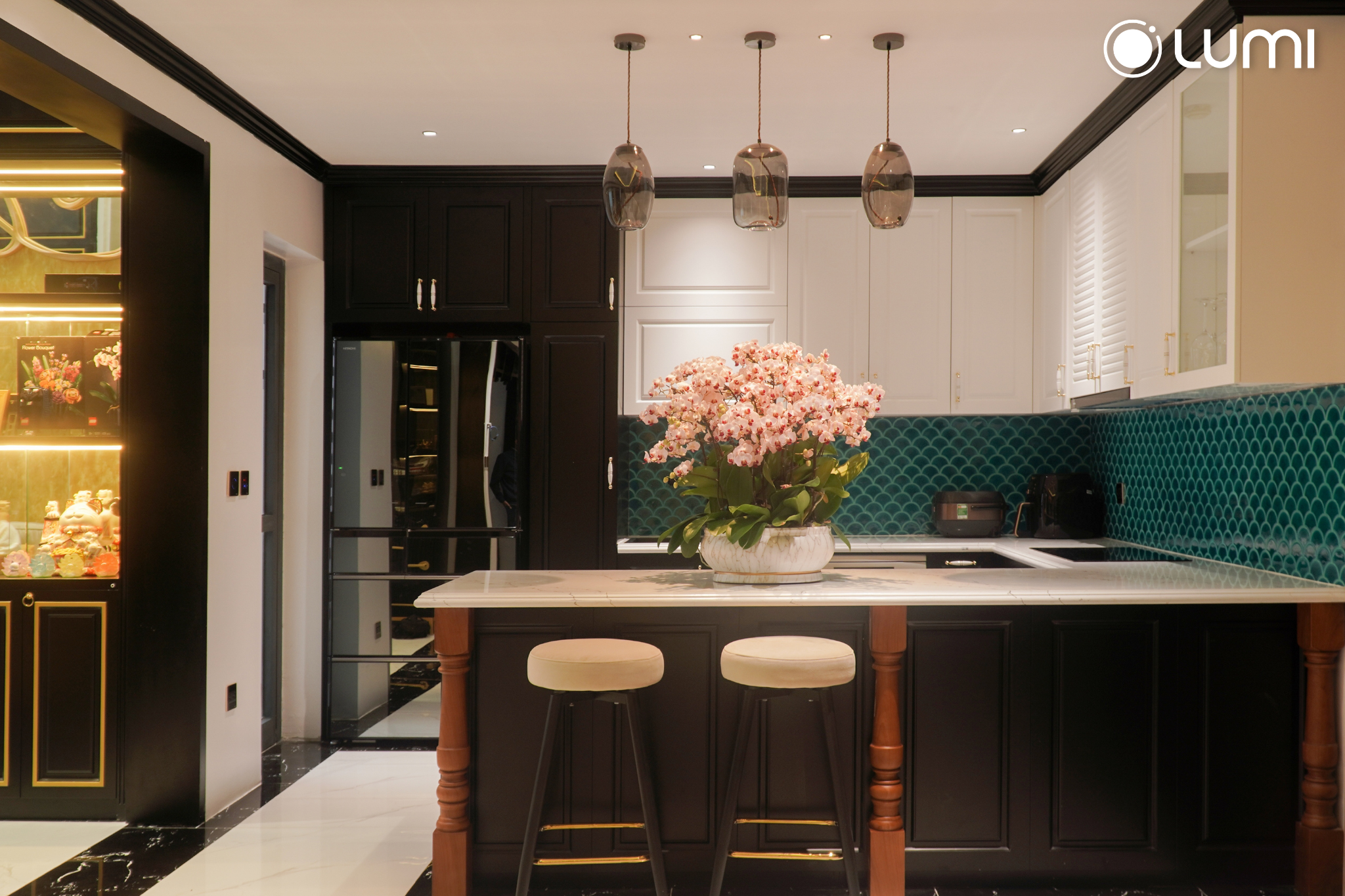 The homeowner shared: "For me, the combination of art and technology is indispensable in the modern rhythm of life. Investing in the architecture and interior of the apartment, I am also interested in lighting design- an essential element to honor my artistic intentions. Moreover, I am interested in the lighting solution and smart home; it is like a connection between my family and our house."
Besides, solutions for air conditioning, water heater, and automatic curtains are also installed to affirm the comfort of the apartment.